Bahá'í Electoral Process: Election of the Regional Bahá'í Council (Part 2)
💡
When is the election of the Regional Bahá'í Council?
Voting is underway now! The voting period is Friday, October 6 through Sunday, October 15. The results of the election will be announced on the Day of the Covenant, this year on November 26, 2023.
💡
Who is involved in electing the Regional Bahá'í Council?
Local Spiritual Assemblies:
Each year, members of Local Spiritual Assemblies have the privilege and sacred task of casting their ballots for their respective Regional Bahá'í Council, with the voting period occurring several weeks prior to the Day of the Covenant—this year falling on November 26—to allow for the announcement of the election results to be made on that auspicious day. As the Divine Plan enters a new epoch and a new stage, Regional Bahá'í Councils around the world, and those training institutes they oversee, have proved themselves indispensable for advancing the process of growth in a region, a much-needed service rendered for the Cause of Bahá'u'lláh, impelling humanity towards justice, peace, and unity. – National Spiritual Assembly, July 6, 2023
All materials related to the Regional Bahá'í Council balloting process were sent to Local Spiritual Assembly members on September 13, and are available on the national Bahá'í website.
Individuals:
As individual Bahá'ís, you can support the election of the Regional Bahá'í Council by asking your Local Spiritual Assembly when their election meeting is being held so that you may offer prayers during that time.  If there is no Local Spiritual Assembly where you live, you can pray for the entire region during the voting period of October 6th - 15th.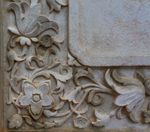 💡
What is the role of the Regional Bahá'í Council?
The current Plan provides a moment of historic transition for the development of the  administrative systems in your country.... In recent decades, the systematization  and decentralization of the work of the Faith has brought with it new institutional arrangements,  foremost among these thirteen Regional Bahá'í Councils and Regional Training Institutes, and  you have progressively been involved in enhancing the capacity of these entities to foster  aspects of the work such as community building, the development of human resources, and the  development of administrative systems. The current series of Plans will place increasing  demands on this decentralized system.
Efforts are already under way for the further development of the Regional Councils and  the strengthening of their administrative systems. As the conditions of the Faith differ across  the many regions, naturally the capacities and responsibilities of the Councils will also differ,  and much experience can be gathered from those at the front ranks of the learning process.  ...in  addition to the expanding demands of community building, new responsibilities for social  action, involvement in the discourses of society, and work with Local Spiritual Assemblies will  emerge that require strengthening of the capacity of the Councils to facilitate a process of  learning in their regions, as well as ongoing guidance and support from you and the  Counsellors. – Universal House of Justice to the National Spiritual Assembly of the United States, March 20, 2023